CT / PET System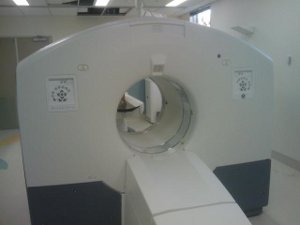 The state of the art CT / PET system, recently installed at Southern Cross Radiology has been commissioned and is performing routine multislice CT and CT-PET imaging.
The GE Discovery system, has a fully cardiac - capable 64 slice CT unit with the latest cardiac post processing workstation in a new purpose built suite.
This allows Heart Vision to provide a flexible cardiac CT service with added redundancy for the St Georges Radiology Dual Source CT scanner.
Clare Stevens, Heart Vision Chief Cardiac Technologist is managing this transition for selected scanning sessions in the next few months."